Meet Dr. Tina Canto, ND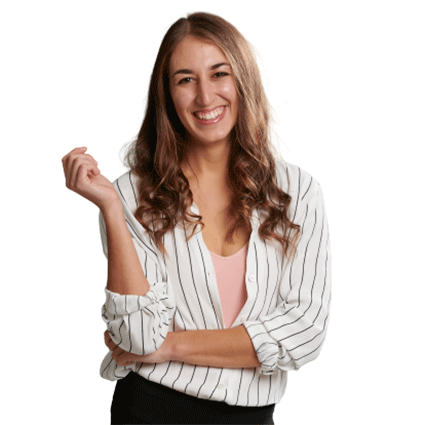 Dr. Tina has been passionate about wellness and healthy-active living from a young age. She was involved in various sports and athletic teams, and had incredible mentors that sparked her interest in eating and living healthy.
She always knew she wanted to pursue a career in health care, but it wasn't until her second year at McMaster University that she discovered naturopathic medicine. She experienced firsthand the benefits that consistent healthy eating and exercise could have on our health.
Education & Memberships
To prepare for her career, Dr. Tina received her Doctor of Naturopathy Degree from the Canadian College of Naturopathic Medicine (CCNM), where she completed four years of a naturopathic medical program. Before this, she completed a Bachelor of Science degree in Life Sciences at McMaster University, where she served as a research assistant and teaching assistant.
Dr. Tina received her Ontario Prescribing license after completing the Ontario Prescribing and Therapeutics Course, and is licensed to prescribe bio-identical hormones and desiccated thyroid, and administer vitamin injections.
She is in good standing with the College of Naturopaths of Ontario (CONO), is a member of the Canadian Association of Naturopathic Doctors (CAND), as well as a member of the Ontario Association of Naturopathic Doctors (OAND).
Getting to the Root & Providing Customized Care
Dr. Tina is excited to spend time getting to know her patients and developing meaningful doctor-patient relationships while working with them towards their goals. She recognizes the value of feeling heard and believes everyone should get the chance to tell their story.
She focuses on individualized root-cause care and will work to determine and treat the root cause of your symptoms.
Dr. Tina is fascinated by the human body and wants to provide her patients with the tools they need to live healthier and happier lives.
NATUROPATHIC MEDICINE »
Outside the Office
When Dr. Tina is not seeing patients, doing research, or developing treatment plans, she enjoys going to the gym, spending time at the cottage with her family, and playing fetch with her dog.
Schedule a Session
Dr. Tina believes the doctor-patient relationship is valued and respected. Feeling comfortable with your doctor is essential to the healing process. She offers free 15-minute consultations for anyone considering naturopathic care. This will give you the chance to meet and learn about Dr. Tina and decide if her health care approach is one you'd like to try.
Book An Appointment with Dr. Tina »

Tina Canto, ND | (905) 841-0400