Meet Dr. Craig Dingman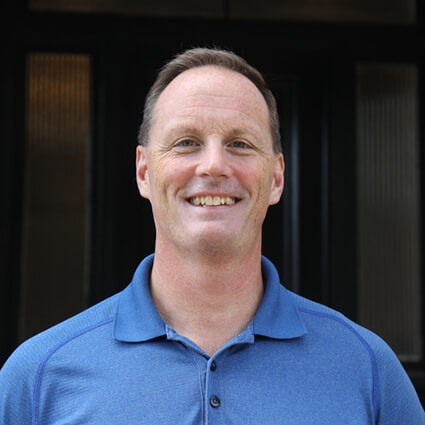 At the young age of 10, Dr. Dingman knew he wanted to become a chiropractor-all because of the most incredible experience he had. "I was a sickly kid. I constantly had a cough, a sniffle, and strep throat. I was almost always on an antibiotic and got allergy shots twice a week. I had asthma puffers and missed many days of school. I couldn't go in swimming pools because I was so allergic to chlorine. I wouldn't be able to breathe."
At the time, Dr. Dingman also had Achilles tendonitis from just trying to play sports. "Nothing worked. We tried everything under the sun, and nothing helped me with my tendonitis. And we ended up at a chiropractor's office, and within four months, my health was completely turned around." He no longer had to take antibiotics.
Dr. Dingman's parents went to a chiropractor regularly for wellness care, so this natural form of healthcare was familiar to him growing up.
Getting Help Again Seven Years Later
"When I was 17, I blew out a disc, and was on my back for three weeks. Once again, chiropractic got me moving, and I was able to play hockey that year." He was amazed as he wondered if he would ever be able to walk right again.
Dr. Craig also was able to enjoy swimming and never again had a reaction to chlorine. He also hasn't had any hint of asthma for decades. Dr. Craig used to have an allergic reaction when he would go to friends' houses that had cats. "I'd be sidelined with an asthma attack. Now we've got two cats and a dog and they sleep on our bed. I never get an attack."
Chiropractic Education
Dr. Craig went to the University of Waterloo and earned an Honours B.Sc. in Kinesiology. His primary interest was exercise physiology. Four years later, he graduated with honours from the Canadian Memorial Chiropractic College in Toronto. Dr. Craig obtained certification in Chiropractic BioPhysics® and Webster Technique.
CHIROPRACTIC CARE »
Providing Trusted Care
We often hear from many patients that they find Dr. Craig to be very reassuring. They'll say things like the following:
"You'll love Dr. Craig!"
"You won't worry about anything."
"You'll know he's going to take care of you."
"As soon as you meet him, you'll be at ease."
Enjoying Family Life
Dr. Craig loves spending time with his family. He and his wife, Shawna, have been married since 2002. Shawna also is a chiropractor and works at their other location. They have three children, two sons (21 and 12), and a 16-year-old daughter.
The family also enjoys going to their cottage. In the summer they like to swim and boat and in the winter they enjoy downhill skiing. They also like traveling.
Always staying active, Dr. Craig likes to CrossFit, run, and cycle. He also reads a lot of fiction and particularly loves a good spy novel. Dr. Craig also reads books on motivation and business-related topics.

Dr. Craig Dingman | (905) 841-0400