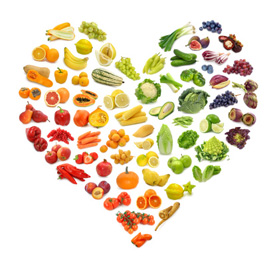 I'm sitting on the dock writing this handout for you.  It's a gorgeous sunny day and the kids want to go tubing.  So here is a recommendation from my colleague Dr. Jenna Arts who teaches her patients to live a Life by Design just like we do here at Elevate Chiropractic.  I hope you enjoy her suggestions.  We have tried most of them but I think we will make a trip to Costco to pick up a few on our way home from the cottage.
Not sure what "Life by Design" lifestyle means?  Stay tuned for more info as we roll out our Life by Design program in the fall with our Eat by Design workshop on Wednesday, August 17th.
Blessings, Dr. Craig
Healthy Finds at Costco
Costco… love that I can find so many By Design foods in bulk at reasonable prices… but I hate how they only ever offer pizza pockets and cheese strings as free samples.
If you have a Costco membership you can relate to how overwhelming the store can be (especially on a Saturday morning). There are likely some great By Design options that you just don't know exist if you have never explored the entire store.
So I took that overwhelming experience out of the equation for you and created a list of my top ten By Design Costco finds.
Here they are! Plus some of my favourite recipes and uses for them.
1      Kirkland Whole Almonds. These almonds are raw and can be used in our oatmeal substitute recipe, N'oatmeal.
2      Mariani Organic Apricots. These apricots are unsulfured, preservative free, have no artificial sugar added and can be added to our Nut Free Trail Mix recipe and sent to school with your kids.
3      Nutiva Organic Virgin Coconut Oil. I use coconut oil as a cooking fat in just about everything but it also doubles as a moisturizer and vehicle for oil pulling your teeth.
4      Kirkland Organic Tomato Paste. Tomato paste is one of those ingredients I used to buy one can at a time and would always run out before I needed it in my next recipe. This pack comes with twelve 156 mL cans and one of my favourite recipes to use it in is homemade ketchup.
5      Simply Natural Organic Tomato and Basil Pasta Sauce. Obviously not used for "regular" pasta but I use it instead for our grain-free lasagna recipe.
6      Nature's Touch Organic Frozen Raspberries. I'll often add frozen fruit to this green smoothie recipe or reduce it down with a bit of lemon juice and serve as a compote over these grain-free pumpkin spice waffles.
7      Mission Avocados. Not organic, but avocados are one of the foods I don't worry about buying organic since we don't eat the thick outer peel anyways. Avocados are a great snack on their own but even better in our chocolate avocado pudding recipe.
8      Earthbound Farm Organic Baby Carrots. Love them or hate them baby carrots are such an easy snack to pack for lunch or to bring with you on a road trip. My favourite way to eat them is dipped in homemade tzatziki.
9      A. Vogel Herbamare Original. Herbamare is a unique sea salt infused with organic herbs and vegetables. I often use it as an alternative to my regular sea salt or to season steaks before they hit the grill.
10    Dr. Bronner's Peppermint Liquid Castile Soap. No, not for eating, but castile soap serves so many purposes in my house. I use it as body wash, as one of the ingredients in my homemade multipurpose surface cleaner, and as a gentle soap for my baby.
To find out more about Elevate Chiropractic and our dedicated team of professionals, click here.