5-Star Rated Back Pain Pain Treatment In Aurora
Relieving Back Pain Naturally For Over 20 Years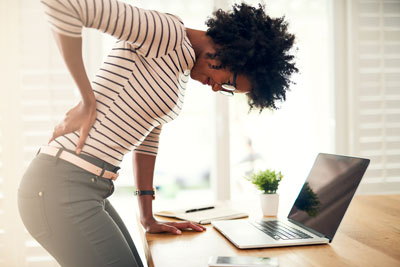 The low back pain that radiates down the back of the leg can be excruciating.
At Elevate Chiropractic, we understand how discouraging it can be to complete even the simplest of daily tasks with this pain and we are here to alleviate your back pain and sciatica.
Back Pain Relief Without Surgery
Our chiropractors have helped many patients experience back pain relief without surgery. We employ natural, noninvasive chiropractic techniques to treat this chronic ailment.
Our unique approach to care gets you out of pain quickly and helps the body heal itself naturally to prevent future flare-ups.
Call us at (905) 841-0400 or book your complimentary consultation online today!

Book Your Free Consultation Online

Fast, Effective Back Pain Relief
Call Us Now! (905) 841-0400

Back Pain Chiropractor Serving Aurora & Surrounding Areas