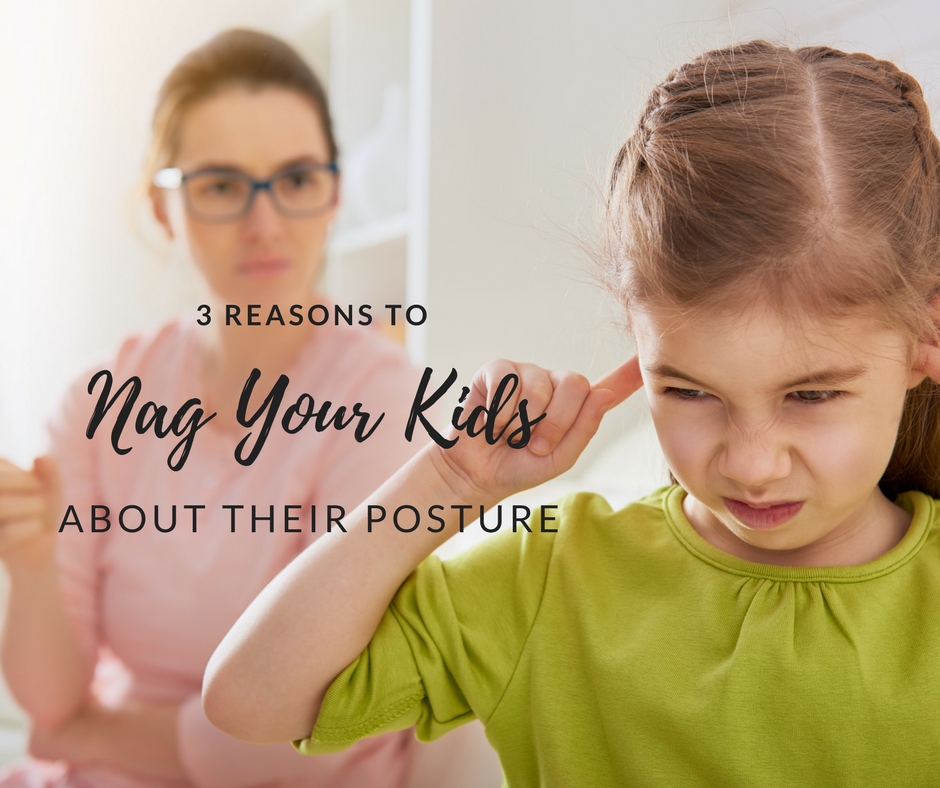 Yes.  I did say "Nag Your Kids"  because, let's face it, although your mother always told you to stand up straight, posture is not high on your child's priority list.
With few exceptions, most of our kids don't have a long term vision of their health.
If you are anything like me, you watch your kids on their iphones, tablets or other devices and you just cringe!  Their heads are pitched way forward, their shoulders are rounded, and their backs are severely hunched – I almost get a headache just watching them.
So why is their posture so important?  It goes well beyond looking good, even beyond feeling good…
"AS THE TWIG IS BENT, SO GROWS THE TREE."
Your child's slouched posture has a direct, negative, long-term effect on their developing spine and nerve system.
Here are 3 Great Reasons To Correct Your Child's Posture (aka your License To Nag!).
Bad alignment causes structural damage.  Just like your car will experience abnormal wear and tear when alignment is off, so will your child's body.  In people, wear and tear appears as arthritis and degenerative changes within the joints.  We are seeing clear, visual evidence of degenerative changes (early osteoarthritis) in X-Rays of children as young as 10 years old!
Health and longevity research has shown that forward head posture and upper back humping (hyperkyphosis) is a major contributor to illness and even shorter lifespan.  Some research suggests that as much as 14 years of reduced life are related to these damaging postural changes.
Researcher Amy Cuddy has recently shown that our posture reflects and influences our mental state.  Anxiety and stress are increased by forward head posture and rounded shoulders.  She found that holding good posture for as little as 2 minutes increased testosterone levels by 8% and reduced cortisol (stress hormone) levels by 25%.  The opposite was true too.  Poor posture with the head shifted forward and hunching in the upper back for 2 minutes reduced testosterone levels by 10% and increased cortisol by 15%.
If that is not enough to get your teenager concerned about posture, here is a 4th reason.  Aesthetics.
Posture is one of the best outward indicators of health and self confidence.  These 2 indicators are some of the highest ranked qualities of attractiveness to both girls and boys on first impressions.  If your teenager won't stand up straight because it is good for them, let them know it will help him with their love life :)
To check your children's posture, download our FREE Posture Self-Assessment Tool here.
If you have any questions, please email us…we're here to help.  Have a great day!
~ Dr. Craig
P.S. Let me know what you found when you check your kids' posture. Just send a quick email with the results.
 _______________________________________________________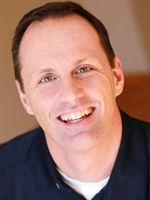 Dr. Craig Dingman is an Aurora chiropractor who is passionate about helping parents raise the healthiest kids on the planet.  He owns Elevate Chiropractic with his wife, Dr. Shawna Dingman.  He has 3 kids, Jackson, Jenna and Cole.  He is an avid CrossFit athlete, closet foodie and amateur wrestler along with his youngest son, Cole