Bobbi-Jo Corbett, Registered Massage Therapist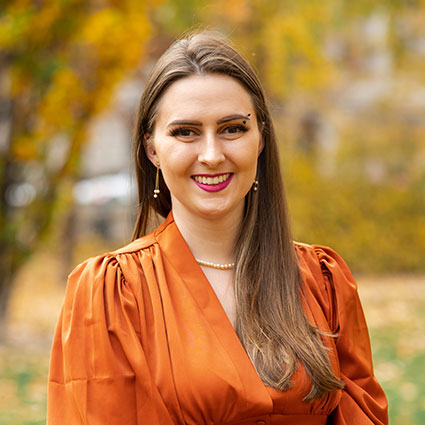 "I love being able to help bring pain relief to people in a more natural way and help the body learn how to heal itself."
Passionate about getting clients out of pain, Bobbi-Jo has been an RMT since 2018. She joined the Elevate Chiropractic team in October 2018.
Discovering Her Interest at a Young Age
When she was a child, Bobbi-Jo massaged her mom, whose neck hurt. Her mom told her that the massage helped and as she grew older, Bobbi-Jo knew she wanted to make a living helping others manage pain. She considered a career in pharmacology but turned away from this path, realizing that she could help people to heal in a more natural way. Bobbi-Jo studied massage at Algonquin College in Ottawa.
"Massage is incredibly beneficial in decreasing pain without using any medication."
Providing Personalized Care
If you've been to other practices where you felt like a number or collection of symptoms, you won't at our office. Bobbi-Jo is attentive and caring and provides customized and thorough care to get the best results for her clients. She is laser-focused on each person and addressing the concerns they came in with.
Outside the Office
When she's not at the practice, Bobbi-Jo likes going to the gym and being active. In the summer, she enjoys kayaking and in winter, she loves snowboarding. She also enjoys playing video games and creating art.
Bobbi-Jo grew up on a horse farm in Orillia with her mom and younger brother. She moved to New Market when she joined our practice and loves the community in this area.

Bobbi-Jo Corbett, RMT | (905) 841-0400